COVID-19 Safety Precautions-We are dedicated to your safety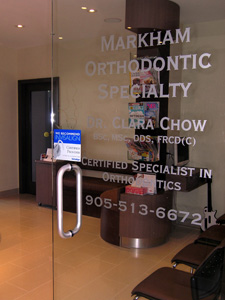 We plan on gradually ramping up patient care.  For your safety and well-being, we have installed an additional HEPA air purification system.  Upon reopening, we believe it is in your best interest to minimize the number of people in our office in order to practice physical distancing.  For existing patients and those waiting to start treatment, we will be calling you to schedule your next appointment.  Please keep in mind that we will have a reduced number of daily appointments even though we extended our hours and workdays.  We appreciate your patience as we catch up with appointments that were cancelled due to COVID-19 closure.  We will do our best to triage based on urgency.
Our office will communicate with you before the appointment to ask some screening questions. You'll be asked those same questions again when you are in the office. Please come with a face covering or mask where possible.
Please text us at (289) 809-2322 when you arrive in the parking lot to reduce waiting times for you at the office. We highly suggest any accompanying person to wait in the car or the downstairs lobby.
We have hand sanitizer that we will ask you to use when you enter the office.
We will have a greeter to check you in instead of using our self-check-in computer. There will be a temperature check and we will obtain the cell phone number of any accompanying person to ensure safe pickup and to schedule the next visit.
We will frequently disinfect surfaces in addition to our up-to-date infection control protocols.
You will be asked to do a hydrogen peroxide whitening mouth rinse. Please kindly brush at home prior to coming as the brushing station will be dedicated for these rinses only.
If you have allergies and/or displaying symptoms of allergies, please take allergy medication prior to coming to the office.
We thank you for your understanding, patience, and support.
You are important to us. We have options for phone and video consultation to save you from an office visit and to expedite your care.
We look forward to serving you with the same high level of care and attention you've become accustomed to.
Take care and see you soon,
Your orthodontic team at Markham Orthodontic Specialty